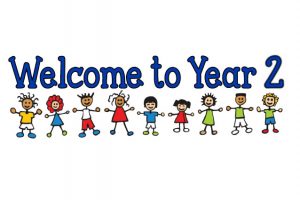 Welcome to Year 2's Class Page!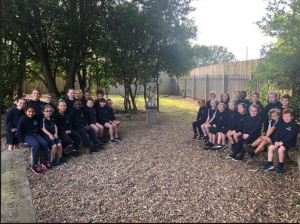 Teacher: Miss Clarke
Hello! My name is Miss Clarke and I am really excited to be in Year 2 again this year. I enjoy reading in the classroom, running the school choir and dancing to exercise at the end of a busy day!  If you have any questions, please email me on [email protected]
Teaching Assistants: Mrs Elkins
Here you will find general information about life in Year 2. For pictures and information about what we have been getting up to in class each week, please see our blog.
Autumn Newsletter 2020
Welcome back and welcome to Year 2! The children are beginning to adapt to life in their new year group and the new routines we have put in place to keep the children safe. It has been a privilege to get to know them over the last few weeks and I am very much looking forward to the year ahead- they are a lovely class! So far this year we have recapped on the Year 1 learning objectives as well as touching briefly on Year 2 learning. We have also spent plenty of time in our great forest school area and kept as active as we can outside. We are lucky to be joined this year by Mrs Elkins, who will be joining us each morning and Monday and Tuesday afternoon. Although it's been a strange start to the school year, I'm hopeful that we will be able to take some trips in the near future! I hope that this newsletter will answer any questions that you have about the upcoming term. If you have any unanswered questions or would like to speak to me about anything (however small), feel free to contact me via my email ([email protected]).
Autumn Term Curriculum
Below is an overview of the curriculum that will be covered this term. However, like all good plans, there is likely to be some variance as the term progresses; this will be updated as and when necessary.
RE
Understanding stories from the Old Testament including the stories of Noah, Jonah, Abraham and Isaac and Daniel.
Science
Everyday Materials: comparing the suitability of a variety of everyday materials for particular uses, finding out how the shapes of solid objects made from some materials can be changed.

Animals Including Humans: Knowing that animals have offspring which grow into adults, describing the basic needs of animals for survival and understanding the importance for humans of exercise, eating the right amounts of different types of food, and hygiene.

PE
Wednesday: orienteering

Thursday: multi-skills
Miscellaneous Messages
Please ensure that all school uniform is labelled clearly with your child's name.
Please ensure that your child brings a water bottle into school each day, labelled with their name.
                      Dates for the Diary
Tuesday 13th October 2020- Parents Evening
Wednesday 14th October 2020- Parents Evening
Friday 23rd October 2020- School closes for Half Term
Monday 2nd November 2020 – Back to school (Autumn 2)
Sunday 29th November 2020- First Sunday of Advent
Friday 18th December 2020 – School closes for Christmas holiday
Monday 4th January 2021 – Back to school (Spring 1)