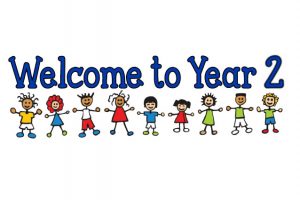 Welcome to Year 2's Class Page!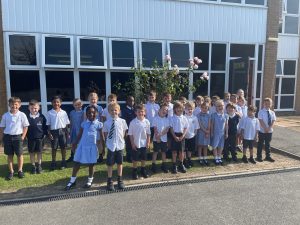 Teacher: Miss Clarke
Teaching Assistants: Ms McGinn, Mrs Hassan and Katie
SCITT trainee: Miss Nagra
Here you will find general information about life in Year 2. For pictures and information about what we have been getting up to in class each week, please see our blog. If you would like to contact me, please email on [email protected]
Spring Term Curriculum
Below is an overview of the curriculum that will be covered this term. However, like all good plans, there is likely to be some variance as the term progresses; this will be updated as and when necessary.
English
This term, we will be rewriting our own traditional tale based on the three little pigs, using conjunctions, different types of sentences and repetitive language. We will also be writing a non-chronological report on different transport methods after our learning about the motor and bicycle industry in Coventry during the Autumn Term. We will be writing a recipe to make soup as this term we are going to be tasting and making a soup in groups and we will also be writing a setting description of a rainforest..
Maths
Number Sense:

-interpret and construct simple pictograms, tally charts, block diagrams and simple tables
-ask and answer simple questions by counting the number of objects in each category and sorting the categories by quantity
-ask and answer questions about totalling and comparing categorical data

Geometric Reasoning:

-recognise, find, name and write fractions
-find 1/3. ¼, 2/4 and ¾ of a length, shape, set of objects or quantity
-write simple fractions for example ½ of 6 and recognise the equivalence of 2/4 and ½

Number Sense:

-choose and use appropriate standard units to estimate and measure length / height in any direction (m / cm); mass (kg / g); temperature (°C); capacity (litres / ml) to the nearest appropriate unit; using rulers, scales, thermometers and measuring vessels
– compare and order lengths, mass, volume / capacity and record the results using >,< and =

RE
We will be exploring the Spring terms value and virtues of Curious and Active and Intentional & Prophetic as well as learning about the story of Christmas, including Mary and Joseph's journey to Bethlehem. We will be learning about the parables and miracles of Jesus and thinking about the special celebrations in a church year. After half term, we will be learning about Lent and celebrating Holy Week.
Science
Plants: We will be making predictions about how a plant grows best, learning about the process of growing a plant and thinking about what a plant needs to survive.
PE
Tuesday PM: indoor athletics

Thursday AM: dance

Geography
We will be learning about Zimbabwe, looking closely at the physical and human characteristics of a city in Zimbabwe and comparing life there to Coventry. We will also be learning about continents and oceans as well as identifying some key features from each continent.
D+T
We will be tasting different soups and then in a group, deciding which vegetables would make the tastiest soup. We will also be designing a soup can and evaluating our soup.
Miscellaneous Messages
Reading books will be changed weekly, please send them in on Monday and they will be sent back out on the same day.
Please ensure that all school uniform is labelled clearly with your child's name including hats, scarves and gloves.
Please ensure that your child brings a water bottle into school each day, labelled with their name.
I currently have a bag of lost property so please see me if you have lost anything.