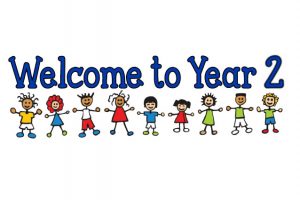 Welcome to Year 2's Class Page!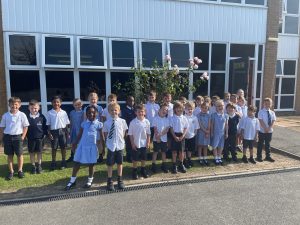 Teacher: Miss Clarke
Teaching Assistants: Ms McGinn
SCITT trainee: Miss Nagra
Here you will find general information about life in Year 2. For pictures and information about what we have been getting up to in class each week, please see our blog. If you would like to contact me, please email on [email protected]allsoulsschool.co.uk.
AutumnTerm Curriculum
Below is an overview of the curriculum that will be covered this term. However, like all good plans, there is likely to be some variance as the term progresses; this will be updated as and when necessary.
English
Punctuation and grammar focus, fiction and non-fiction writing and we will be writing a variety of text types, including an autobiography, recount character description of Fantastic Mr Fox, a book review, a letter to Father Christmas and a setting description.
Maths
Number Sense and Place Value: counting, reading and writing numbers to 100, recognising tens and ones in a two-digit number, comparing and ordering numbers to 100.

Additive Reasoning:  recalling addition and subtraction facts to 20 fluently, and using related facts up to 100, adding and subtracting numbers, recognising and using the inverse relationship between addition and subtraction, using symbols for pounds  (£) and pence (p) and combining amounts to make a particular value.

Multiplicative Reasoning: recalling multiplication and division facts for the 2, 5 and 10 times tables, recognising odd and even numbers, using the symbols for x, ÷ and = in mathematical statements, showing  that multiplication of two numbers can be done in any order but division cannot.

Geometric Reasoning: identifying and describing the properties of 2D and 3D shapes and identifying lines of symmetry.

RE
Understanding stories from the Old Testament including the stories of Noah, Jonah, Abraham and Isaac and Daniel.
Science
Everyday Materials: comparing the suitability of a variety of everyday materials for particular uses, finding out how the shapes of solid objects made from some materials can be changed.

Animals Including Humans: Knowing that animals have offspring which grow into adults, describing the basic needs of animals for survival and understanding the importance for humans of exercise, eating the right amounts of different types of food, and hygiene.

PE
Monday: multi skills

Wednesday: outdoor learning
Miscellaneous Messages
Reading books will be given out on a Monday and are to be returned on a Friday.
Please ensure that all school uniform is labelled clearly with your child's name.
Please ensure that your child brings a water bottle into school each day, labelled with their name.