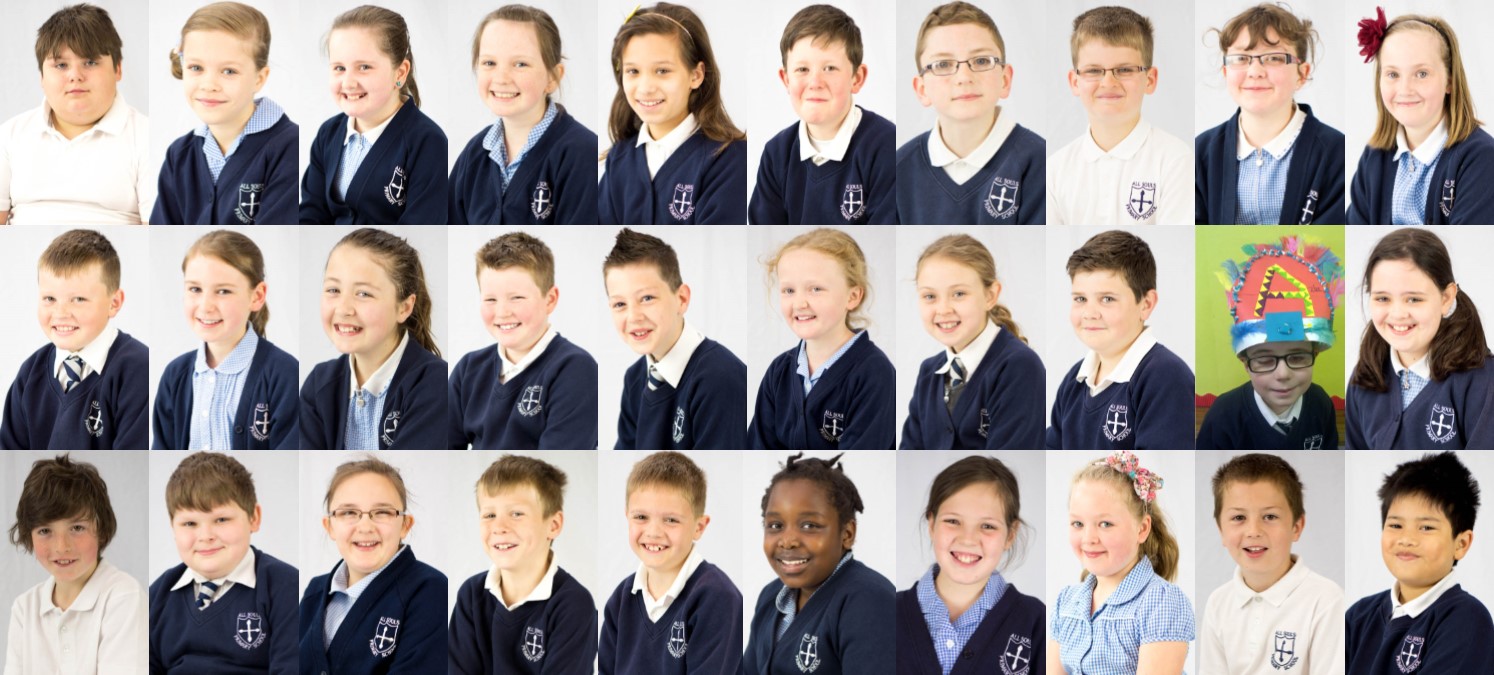 Welcome to the Year 6 page of the school website!  Here you can find out about life in Year 6, keep up-to-date with key events during the year, follow our blog and visit our gallery.
Who works in Year 6?
Mr Cooke – has several years of experience in Year 6 and is the school's assistant headteacher with whole school responsibility for curriculum and assessment.
Miss Quinn – a very experienced Teaching Assistant who has worked in nearly all the Year groups across the school
Miss Kelleher – a teaching assistant who will be working in Year 6 for parts of the week. She has recently qualified as a dance teacher through the IDTA (International Dance Teachers' Association) and will be delivering dance to all of the classes at various points throughout the year.
Year 6 Expectations (Taken from the Autumn Term newsletter)
For many reasons, Year 6 will be the most important year of your child's educational life so far.  Year 6 is very much a transitional year, as the children reach the end of Key Stage 2, their time in Primary Education and take their first steps towards adulthood.  As the oldest children, there is an expectation that they will set the example to the rest of school, in terms of their appearance, behaviour and attitude towards school life.  Each morning we expect the children to arrive at school on time, in full school uniform and organised for the day ahead.  It now needs to become very much their responsibility (not yours!) to ensure that this is the case, so if you need to, take a step back and let them learn to organise themselves, even if it goes wrong to begin with!
Within the classroom and school the children are awarded jobs and responsibilities, which they will be expected to complete autonomously and to the best of their abilities.
The Year 6 curriculum is a very tightly packed one, which can only be stuck to by very careful time management.  The children have to work harder and faster than ever if they are to keep up with the pace.  There will not be time available for children to finish off work that wasn't completed within the lesson, so there may be times when they will be expected to work through parts of their lunch times or take unfinished work home to complete.  We ask that all children complete each piece of work to the best of their abilities and organise it clearly, in accordance with the expectations of the school's policy for presentation.  Where work falls below this standard, children will be asked to repeat the work, in their own time.
Curriculum
For a breakdown of the curriculum covered each term, please read the termly newsletters available below:
Autumn Term Newsletter
Spring Term Newsletter
Homework
Homework is a crucial aspect of school, particularly as time in lessons is at such of a premium, and I believe that when set appropriately and purposefully, it can facilitate huge progress in attainment.  In Year 6, homework will come in a range of forms – some which are regular, weekly expectations, and others which will be given as and when necessary.  Your child has a specific homework book, in which they should complete all homework (unless otherwise directed).  There is the expectation that the work completed in this book will be to the same standard as that which is completed in school.
Reading – Reading is the most valuable homework that your child could ever do and in Year 6 it is expected that they read for about 15 minutes each day outside of school.  Whether loved or loathed, everybody has to read to get about their daily lives and so if your child has no interest in developing their reading as a passion, then they must develop it as a skill!  They have been provided with a home reading record which should be completed daily, detailing what they are reading and with whom.  I ask for your support in encouraging and monitoring your child's reading, and that you sign their reading record each week to confirm that what is detailed is a true record (even if it says that they haven't read anything!)  This should be brought into school by your child each Monday so that one of us can sign it.  Your child may still be on our school reading scheme, in which case they will bring a specific book home to read and return it to school to be changed.  If this is not the case, then they are classed as a 'free reader' and may choose material of an appropriate ability to read.  Please remember that reading is reading, and that reading the sport section of the newspaper with a certain level of interest is far more beneficial than pretending to read a Harry Potter book!  Please also remember that, whatever your child's reading ability, there is much to be gained from spending time reading with your child and discussing books.  Don't battle with your child over reading! If you are really struggling to get them to do it, talk to me and I'll battle with them instead.  Those children who are not reading regularly at home, or do not complete their reading records, will be asked to attend a lunchtime or breaktime homework club to read.
Spelling – this year spelling will not be completed in spelling groups as it was during the previous.  Instead we will cover spelling rules as a class. As of next week you can expect your child to come home either with a list of spellings to learn or a spelling rules to learn which they can apply to lots of words.  Spellings will be set on a Thursday and should be learnt for a test the following Thursday.  Your child should typically spend a few minutes per night revising these.
Numeracy and Literacy – each week, on a Friday, the children will be a set a piece of Numeracy and Literacy homework, which should be completed and returned to school by the following Wednesday.  The work will, most of the time, link directly with the units of work which have been covered in school.  Closer to SATs, it may be more revision based depending upon the needs of your child.  In addition, you child should be practising their times tables daily, as we do in lesson.  We have a routine for this and they should by now know how I expect them to learn them.   I also encourage the children to extend their times tables to decimals and multiples of 10.  For example, we have begun with the 4 times tables and the children have been practising extending this to 0.4 times tables (1 nought point four is point 4, 2 nought point fours are point 8 etc.)  Please encourage your child to do this as it proves to be so beneficial to their mathematical development.  Please also test them on random times tables regularly to keep them fresh.
Projects – At various points through the year, to allow the children to extend their learning in a direction of their choosing, extended project tasks may be set.  In each case, the children will receive a detailed guidance sheet which will outline the purpose and expectations as well as giving some suggestions as to the possible content of the project.  The children may get to choose the specific content of their project, as well as the form in which it takes.