Subject Lead:  Mr Tom Rolison [email protected]  
The curriculum for Science at All Souls builds upon the programme of study outlined in the National Curriculum for England which can be found here. 
What is our vision for Science at All Souls?
How do we achieve this vision?
Member of staff responsible for Science: Mrs J Hartwell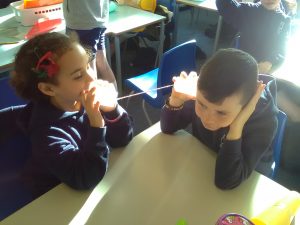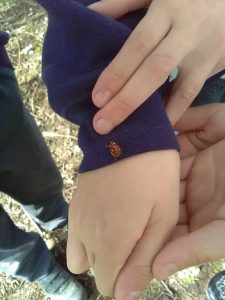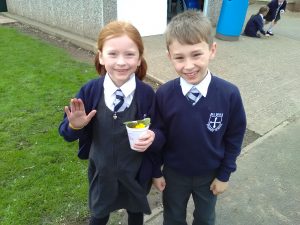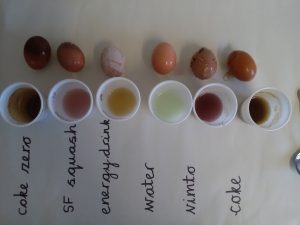 Overview
Here at All Souls', we (both pupils and staff!) love exploring the universe and understanding how everything around us works.
Science is about using fundamental, every-day life skills to ask questions, hypothesise, test and measure. Of course, there are fun facts to learn but that's not all there is to Science. Through our Science curriculum, we endeavour to equip every child with the skills and knowledge they will need in their next stage of education whilst also encouraging them to see how much Science has changed our world. We want children to understand that Science is a vital part of the modern world and their future.
Working scientifically
Working scientifically is the lifeblood of each and every area of subject matter and is what gives life and sustenance to learning new knowledge and developing understanding within Science. It is a large part of the new curriculum and is embedded throughout all topics. Some of the scientific skills include: observing over time; pattern seeking; identifying, classifying and grouping; comparative and fair testing (controlled investigations); and researching using secondary sources. Pupils are also encouraged to seek answers to questions through collecting, analysing and presenting data, relating to their mathematics.
Curriculum
At All Souls' our Science curriculum follows the aims, principles and objectives that are set out in the 'National Curriculum in England' programmes of study for key stages 1 & 2′.
According to the new national curriculum, Science should stimulate and excite pupils' curiosity about phenomena and events in the world around them. It should also satisfy this curiosity with knowledge through linking direct practical experience with ideas, engaging learners at many levels.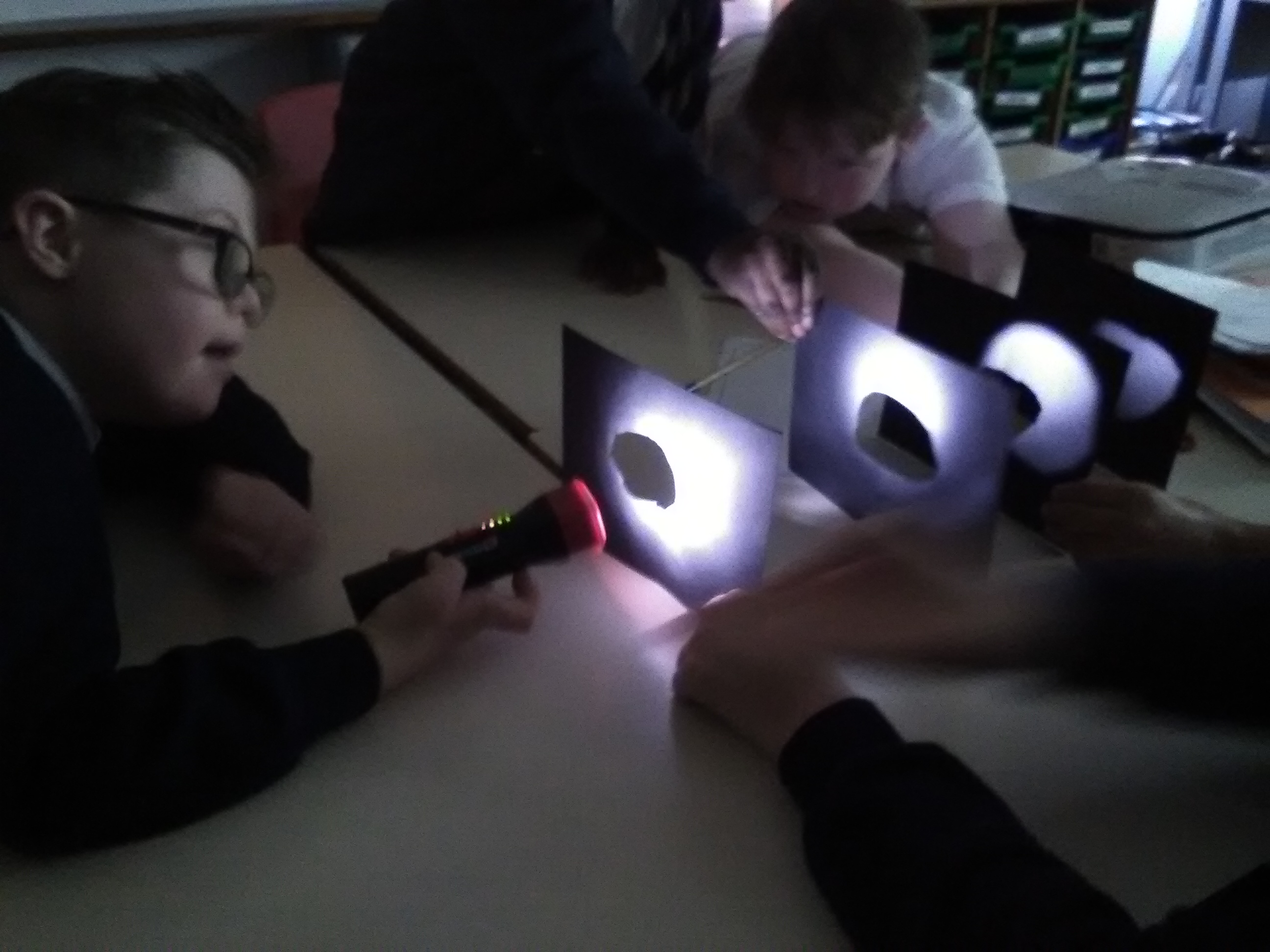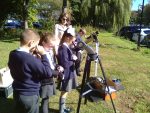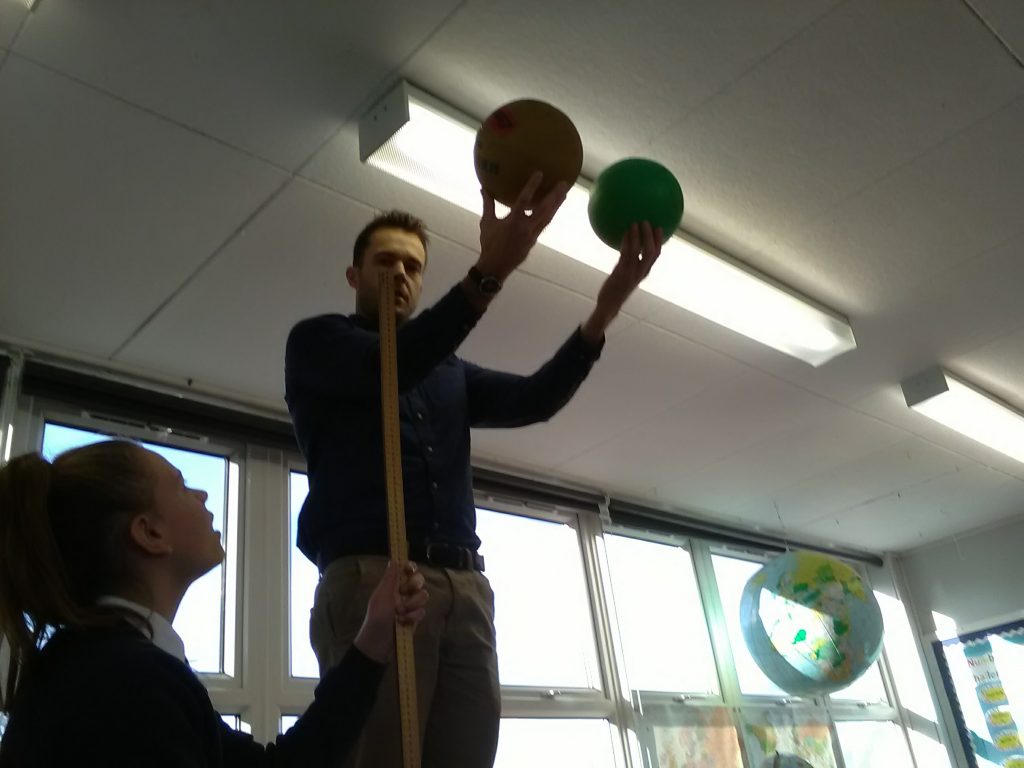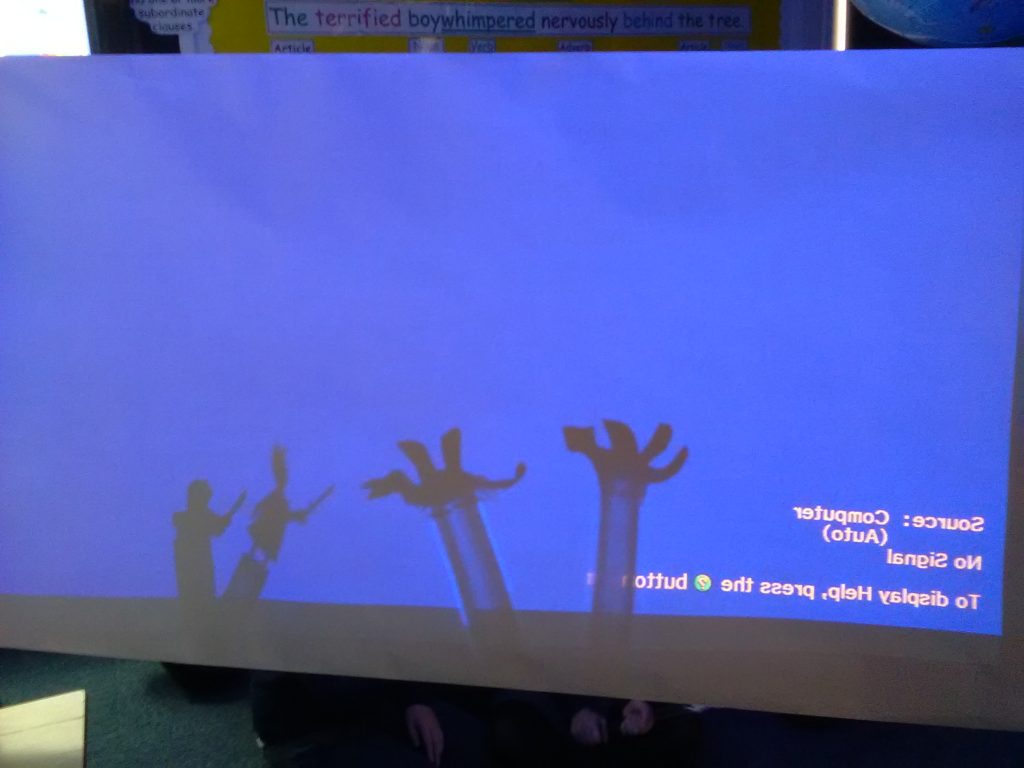 Foundation Stage
Science at Foundation Stage is introduced indirectly through activities that encourage your child to explore, problem solve, observe, predict, think, make decisions and talk about the world around them. It's called 'knowledge and understanding of the world'.
Early Years Science also helps children with skills in other Foundation Stage areas of the national curriculum, such as physical development and creative development. Here's what they'll learn in each subject…
KUW – Children explore creatures, people, plants and objects in their natural environments. They observe and manipulate objects and materials to identify differences and similarities. For example, they may look at an egg whisk, sand, paper and water to learn about things that are natural and manmade and their different functions. Children also learn to use their senses, feeling dough or listening to sounds in the environment, such as sirens or farm animals.
Your child will be encouraged to ask questions about why things happen and how things work. They might do activities such as increasing the incline of a slope to observe how fast a vehicle travels, or opening a mechanical toy to see how it works. Your child will also be asked questions about what they think will happen to help them communicate, plan, investigate, record and evaluate findings.
PD – Awareness of space may be taught by encouraging children to make big and small movements to music and to think about how much space they need. They will also learn to recognise changes that happen to the body when they are active. Children will also learn about the importance of keeping healthy and the things that contribute to this by, for example, cooking or identifying fruit and vegetables.
CD – Children explore and respond to a variety of sensory experiences through music and art. Children might collect materials, such as rough sandpaper, soft fabric and shiny bottle tops to build a sensory wall. They explore colour, texture, shape, form and space by mixing colours, painting, modelling and dancing.
They also learn about sounds – how they can be changed and how to imitate sounds they hear.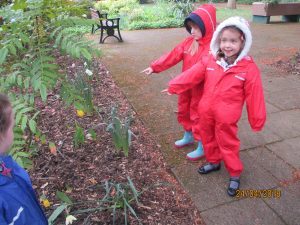 Key Stage One
Through their work in Science our Key Stage One children explore the following topics: plants, animals, everyday materials, living things and their habitats and seasonal change. These topics are covered over a two year cycle.
During Key Stage 1, pupils observe, explore and ask questions about living things, materials and phenomena. They begin to work together to collect evidence to help them answer questions and to link this to simple scientific ideas. They evaluate evidence and consider whether tests or comparisons are fair. They use reference materials to find out more about scientific ideas. They share their ideas and communicate them using scientific language, drawings, charts and tables.
Key Stage Two
The children in Key Stage Two build on their understanding of scientific concepts through revisiting topics and also being introduced to new topics. They cover the following topics: plants, animals, living things and their habitats, evolution and inheritance, properties and changes of materials, states of matter, rocks, sound, light, forces and magnets, electricity and Earth and space. They cover these over the four years and through these topics continue to develop their scientific skills.
During Key Stage 2 pupils learn about a wider range of living things, materials and phenomena. They begin to make links between ideas and to explain things using simple models and theories. They apply their knowledge and understanding of scientific ideas to familiar phenomena, everyday things and their personal health. They begin to think about the positive and negative effects of scientific and technological developments on the environment and in other contexts. They carry out more systematic investigations, working on their own and with others. They use a range of reference sources in their work. They talk about their work and its significance, and communicate ideas using a wide range of scientific language, conventional diagrams, charts and graphs.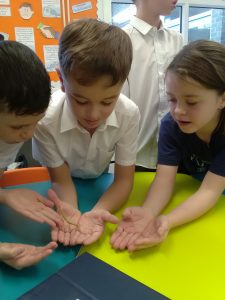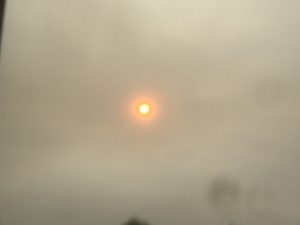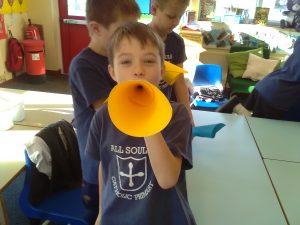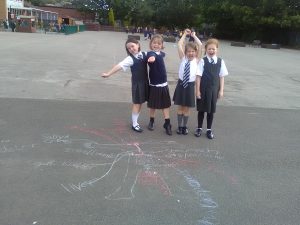 Science Policy 
Curriculum Map

This document outlines the terms in which children are taught each unit across the school: Curriculum Map 18/19
Assessment
The attainment and progress of all pupils in KS1 and KS2 is recorded, tracked and monitored using the school's own assessment system. For each National Curriculum unit of work, an assessment paper has been devised using nationally sourced questions that have been developed through a process of systematic refinement and testing in schools. These papers provide a range of questions which directly target the specific national curriculum objectives exclusively, and so can therefore be used to directly assess a child's understanding of that particular objective. At a point of distance from learning after a unit of work has been complete, children sit the assessment papers and the results are recorded onto a centrally stored tracking system alongside children's attainment in core subject.
In addition to this teachers use ongoing teacher assessment to make judgements on pupils' ability to work scientifically using a range of skills. Here are some examples of work produced as a result of children using such scientific skills.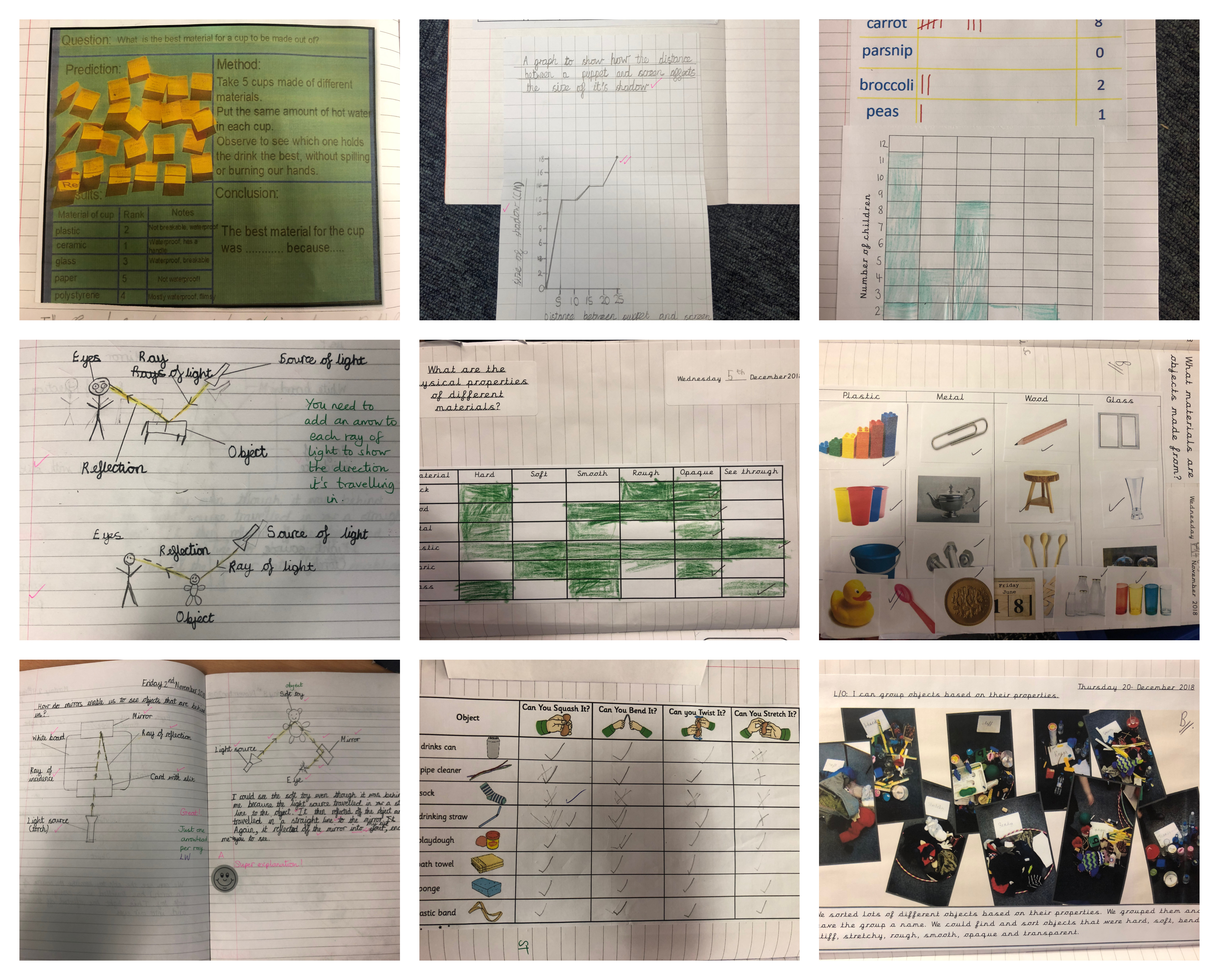 Whole school attainment and progress is then mapped by the Science leader so that it can be reported back to teachers, SLT and the governors and so that actions for the Science subject plan can be adjusted to meet the changing needs and CPD requirements.The analysis of Science data forms part of termly pupil progress meetings and plays a part in overall performance of a class. Ultimately, tables are produced which identify whether children and cohorts are working towards, within or at a point beyond age related expectations.
Science at home
Here, you will find some links for ideas to be scientists at home. We would love to hear your findings!
https://Sciencebob.com/category/experiments/
http://www.Sciencekids.co.nz/experiments.html
http://scifun.chem.wisc.edu/homeexpts/homeexpts.html
http://www.iflScience.com/chemistry/unfinished-20-fun-Science-experiments-you-can-do-home
Science at All Souls'
Year 1 – Materials and their properties;
Year 2 – Living things and their habitats
Year 3 – Rocks; Magnets ; Rocks2
Year 4 – Sound; Living things including humans; Living things including humans 2; Sound; World Science Day; Animals including humans; Animals including humans; Animals including humans
Year 5 – Properties of Materials
Year 6 – Evolution and Inheritance; Light;  E-on; Light; Light;  World Science Day ; SolarFest
Mad Science 
Every year, we have the much anticipated Mad Science assembly where one of their Scientists comes in to deliver a WOW assembly to launch an after school club which they hold at All Souls'. Letters go home following the assembly and places are allocated on a first come, first served basis for the after school club which runs for 6 weeks.
What do the children of All Souls' have to say?
What do you love about  Science at All Souls'?
'We have visitors' (Warwick Chem Soc) (Year 1 child)
'We have a pet salamander' (Year 2 child)
'We get to make things, like chocolate rocks' (Year 3 child)
'Experiments, for sure!' (Year 4 child)
'We get to learn more interesting things like the digestive system – and how we humans make poo!' (Year 4 child)'
'All of the practical lessons' (Year 5 child)
'I really like science because a scientist learns new things and we learn new things in science so really we are scientists!' (Year 6 child)
What has been your most memorable bit of Science this year? 
Year 1 – 'Our weather walks'
Year 2 – 'We love our Salamander and googling the dinosaurs'
Year 3 – 'We went to the Herbert Art gallery and looked at rocks and dinosaur poo because that is a fossil'
Year4 – 'Making poo and the World Science Day'
Year 5 – 'We couldn't choose between the World Science Day, the minibeasts and the best insulator experiment'
Year 6 – 'The Solar Fest at Warwick Uni – there was this strange 3D printed tree that was used for solar energy. It was really weird but really cool as well'