Subject Lead:  Mr Rob Youson [email protected]  
The curriculum for PE at All Souls builds upon the programme of study outlined in the National Curriculum for England which can be found here. 
What is our vision for PE at All Souls?
How do we achieve this vision?
https://www.gov.uk/government/publications/national-curriculum-in-england-science-programmes-of-study/national-curriculum-in-england-science-programmes-of-study
Overview
At All Souls, we want to inspire pupils to participate and enjoy physical activity. We feel it is vital for pupils to understand the importance of an active and healthy lifestyle. We help them do this by providing an exciting and engaging curriculum which is matched to the children's interests.
Children are given the opportunity to experience a wide variety of sports and physical activities both in and out of school. All children receive two PE lessons a week from either our own P.E teacher or from a highly qualified instructor.
Year 4 children are given the opportunity to learn how to swim. By the end of Year 6, children are expected to be able to swim 25m independently, any child that cannot achieve by the end of Year 4 will be able to attend top up lessons.
Competitive Sport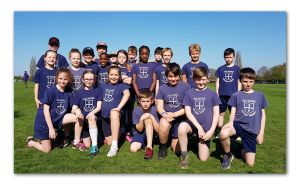 As a school we take part in various competitions against other schools from across the city in a range of different sports throughout the academic year. This gives children the opportunity to compete in sport and other activities that help build the character of a child and embed values such as fairness, teamwork and respect.
Extra Curriculum
As well as PE lessons children throughout the school are encouraged to participate in extra-curricular sporting activities. These include football, tennis, netball, dance, cricket, athletics, basketball, archery and gymnastics. These sessions are run by staff throughout the year giving a large number of pupils the opportunity to take part.
KS1 and KS2 P.E National Curriculum
Documents relating to PE