This Wednesday, we have all enjoyed a day full of Science in celebration of British Science Week. This year's theme has been "Growth".
Each class has had a chance to try out a range of scientific activities around the school.
In the Year 3 classroom (and outside) children have created and tested penguin nests to protect eggs from wind, rain and predators and allow them to grow into the next generation.
Some nests were more successful than others: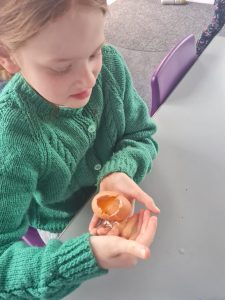 In Year 5, children mixed a specific set of ingredients to create slime and observe how it grows when it stretches.
In Year 4, children observed how different animals grow and adapt in response to their surroundings. We drew our careful observations and classified the animals based on their specific features.
In Year 6, minds were boggled as lines and objects appeared to grow all by themselves as children discovered different optical illusions.
Which line do you think is the longest?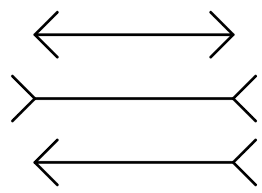 (They're all the same size!)
In Year 2, children tested out chemical reactions and measured how much balloons grew as a result of created gas. Which gas is made when bicarbonate of soda and vinegar are mixed?
Year 1 have been studying our neighbouring planet – Mars. Children have thought about how an animal may grow if it was living with Mars-like conditions of gravity, oxygen and weather.
Children also worked to create structures of how humans might develop and grow bases on Mars.
Finally, a big thank you to parents and children for some fantastic scientist costumes on display!