Hello and welcome to Year 5's webpage!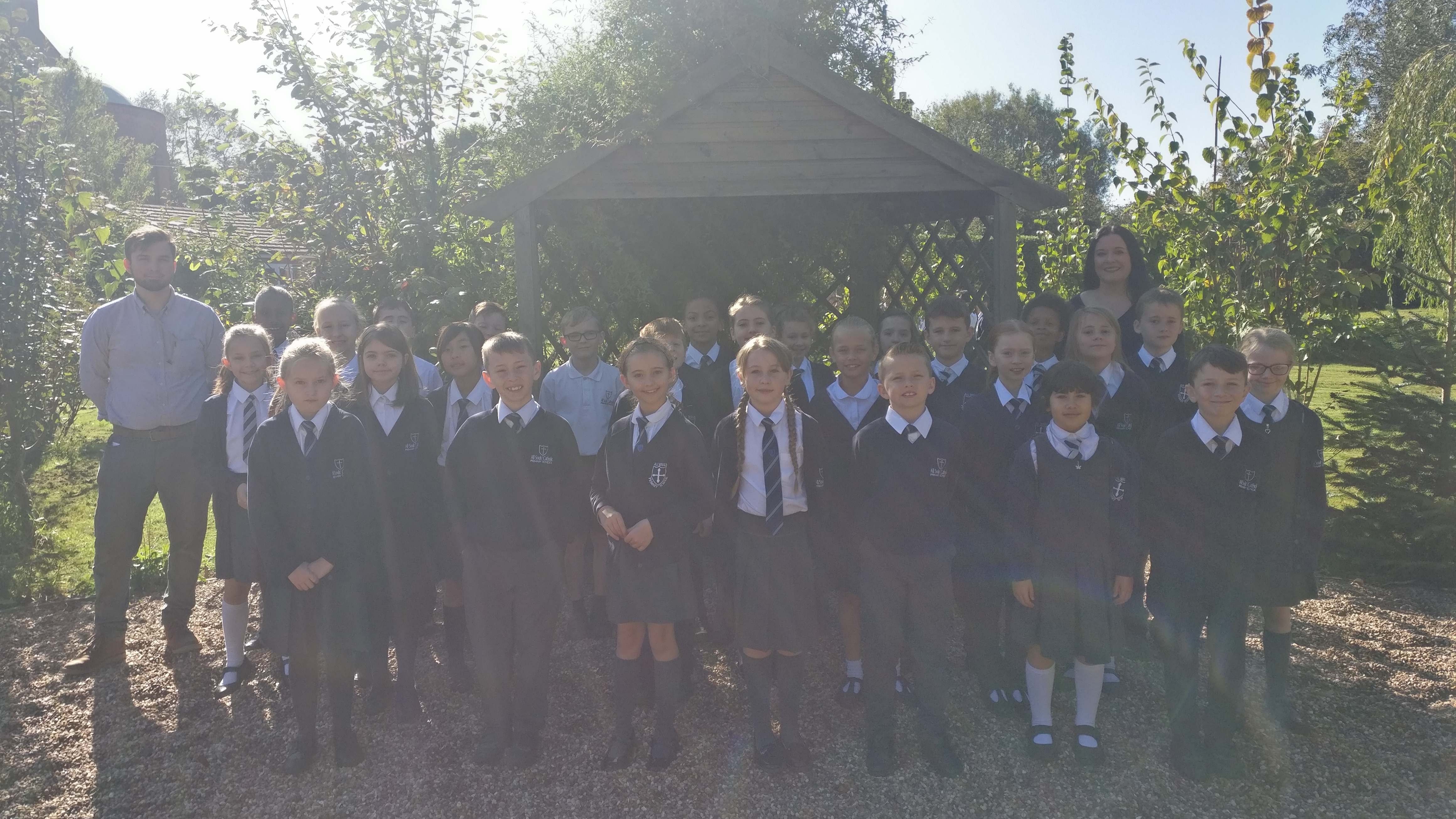 Autumn Term Curriculum
Literacy
Our text for this term is Beetle Boy.
n English, we are focusing on the skills to create a wide range of text types.
Initially we will be recounting personal events, before creating formal letters and then developing our critical eye for a selection of reviews.
Maths
In Maths this term, we are focusing on core mathematical skills. Year 5 has begun to develop place value skills and use them for rounding and negative numbers.
R.E.
Our focus during R.E. lessons this term begins with the story of creation and looking in depth at the book of Genesis. Later this term, we will study some of the miracles of Jesus and the Sacrament of the Sick.
Science
Our first topic of Earth and Space concentrates on the local area of our solar system and how our planet moves. We will be also studying properties of materials and their potential uses later in the term.
PE
Tuesday: table tennis
Friday: boxercise
Don't Forget!
Reading Records are due every Monday. You are responsible for reading 5 times through the week for at least 15 minutes. Before records come back on a Monday, please make sure they are signed by an adult, even if you have read less than five times.
Your spelling tests are every Friday and your times table homework is due on a Friday. Make sure you remember to practise as much as you can! Homework for each week can be found here if the physical sheets are lost.
If you have any questions, please do not hesitate to contact me.
Many thanks,
Mr Rolison and Miss McGinn