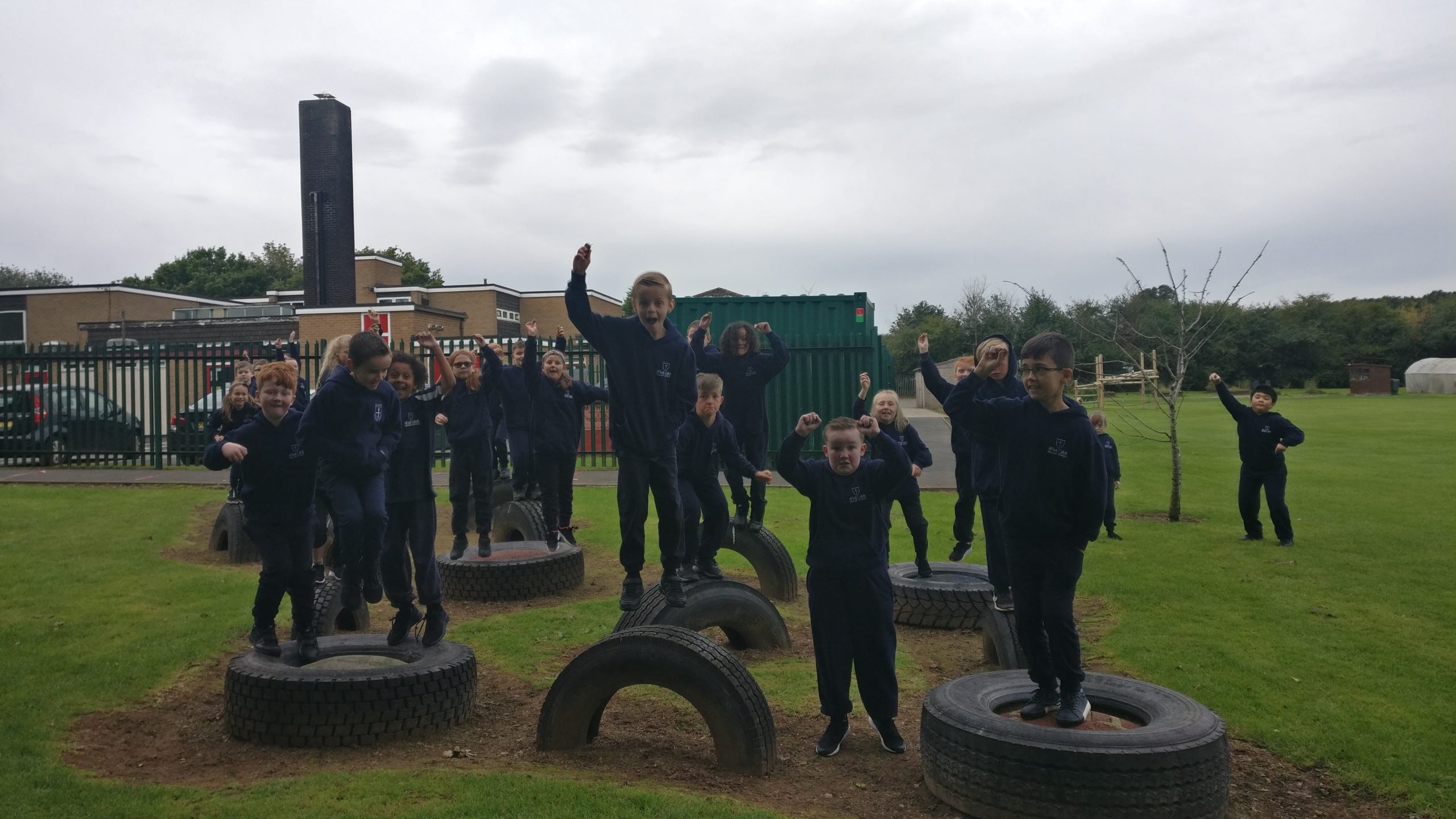 Class Teacher: Mr Rolison
Teaching Assistants: Ms McGinn, Mrs Swain (mornings), Mrs Durrans (afternoons)
Year 4 Curriculum
Up-to-date information about the curriculum being taught in Year 4 will be posted at various on the Year 4 and curriculum pages of the school website. Below is a very brief summary of the Autumn Term curriculum.
Mathematics – Times table practise daily and arithmetic questions to revise and recap Year 3 objectives.
English – Daily handwriting sessions.
-Daily spelling practise and spelling rules.
-Grammar and punctuation lessons covering word classes and punctuation.
-Regular opportunities for writing, covering a range of text types and writing styles
RE – Our current unit in R.E. is Creation and the Story of Abraham, where we are discussing God's initial and ongoing act of creation and how humans have been instructed to care for the world.
Our next unit will be Jesus teaches us to how to Pray, in which we will be looking at the prayers Jesus gave us and how they can relate to our every day lives.
We have also been glad to receive a date for our First Holy Communion from Father Michael – this will be on Saturday 14th November at 5.30pm with a restriction of 4 guests allowed at the church. More details will be coming closer to the time, but in school we will ensure children have a good understanding of what it means to undergo this sacrament.
Science – Our first unit this year is States of Matter, followed by Sound after the half term.
Art & Design– Our main focus artist this term is Joan Miro, looking at surreal and abstract styles of work. Year 4 have already created some automatic pieces of abstract work by letting their pencils wander across the page and colouring the resulting piece of art.
PE – In addition to outdoor fitness and P.E. sessions throughout the week, Year 4 have a dedicated slot with Mr Youson on Tuesday afternoons.
As always –whilst the above curriculum is what we have planned, it is always open to potential changes and it may be that certain aspects are steering in particular directions. We constantly change and adapt our curriculum to meet the needs and interests of the children.
Homework  
Reading – Children are generally expected to read daily. Each week, a selection of reading books stored in a reading folder will be sent home on a Monday. Once all these books have been read, children should bring them all back to school at the same time inside their reading folder. This folder will then be left alone until the following Monday, at which point books will be collected and redistributed to children so they have a new set of books at their level to read.
Times tables – Children should continue to practise their times table facts from all twelve times tables. It is really important that your child's knowledge of the times tables and related division facts are secure and his/her recall of these facts is instant as this is an aspect of maths that provides the foundations to many other areas. In June, children will be required to take a Times Tables test which is a national test for all Year 4 children so any extra practice will be of great benefit to them.
Dates for your diary this term
Below are events which are already in the diary that are appropriate to Year 4. Please check the calendar regularly as more will be added as the term progresses.
1st October – individual school photos
13th/14th October – open evening via Zoom
23rd October – last day of term
Please visit our class blog to keep up to date with what we have been learning in Year 4. This will be updated on a regular basis. We are thoroughly enjoying teaching Year 4 and are looking forward to the term ahead. As always, should you have any questions, comments or concerns, please don't hesitate to come into school to discuss them with us.