As of 2021 it was made statutory for schools to provide education focused on Relationships and Health. As with all the decisions we make here at All Souls', we looked for the best way to provide this education whilst meeting the needs of every child in our school and with Christ at the centre. Through our associated link with Ten:Ten we discovered their programme 'Life to the Full'. Life to the Full is an ever-evolving programme, responding to schools' current needs and new guidance from the DFE but with Catholic teaching at the very heart of all learning.
The programme is set out into three modules:
Created and Loved by God
Created to Love Others
Created to Live in Community
Within these modules there are various units that seek to teach the children about how their
Religious Understanding
Me, my body, my health
Emotional well-being
Life cycles
Personal Relationships
Keeping Safe
Living in the Wider World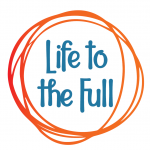 Within each of these units are sessions that then teach the children through knowledge, reflection and prayer about their relationships, their bodies, respect for others and keeping themselves safe with scripture at the very heart of lessons.
Through the year the children access learning in these areas it begins and ends at different points and has been schedules so that the learning correlates with not only their personal development but also areas of study in
the RE curriculum. Please find the curriculum map below.
This Programme Pathway delivers the full programme over 3 terms every year. The children will experience the programme twice (e.g. the full KS1 programme is run with Year 1 and then repeated with Year 2). This is Ten:Ten's recommended pathway. It may seem that repeating units would mean the children experience the same teaching but children change and grow; their level of engagement will increase as they develop their social, moral, cultural and spiritual awareness and understanding. Also, the learning will be embedded as children build upon what they have previously learned – a truly spiral curriculum.
Some of the sessions will not have a written outcome or activity at all but are instead completely immersive and reflective with discussions, questions, prayer and songs being used as the main outcome or focus of learning.