WOW! What an exciting week we had together in Year One. We played in the autumn leaves outside and what beautiful smiles it brought to our class.
We used our ingredient list that we had made as part of our English instructional writing to create a shopping list and took to the aisles of Morrisons to find the ingredients we needed to make our chocolate cupcakes. The children behaved exceptionally well and many members of the public came to comment on how wonderful and polite they were. As a treat for our behaviour, we got some delicious doughnuts to enjoy when we got back to school.
We ended the week by getting dotty for Pudsey and supporting children in need. Our final task to celebrate our writing was to actually make the cupcakes and what an amazing job they did! Okay… we may have ended up with more flour on our carpets (sorry Mr Barrett) than in our bowls but through working in our house groups we managed to bake some beautiful chocolate cupcakes following our instructions.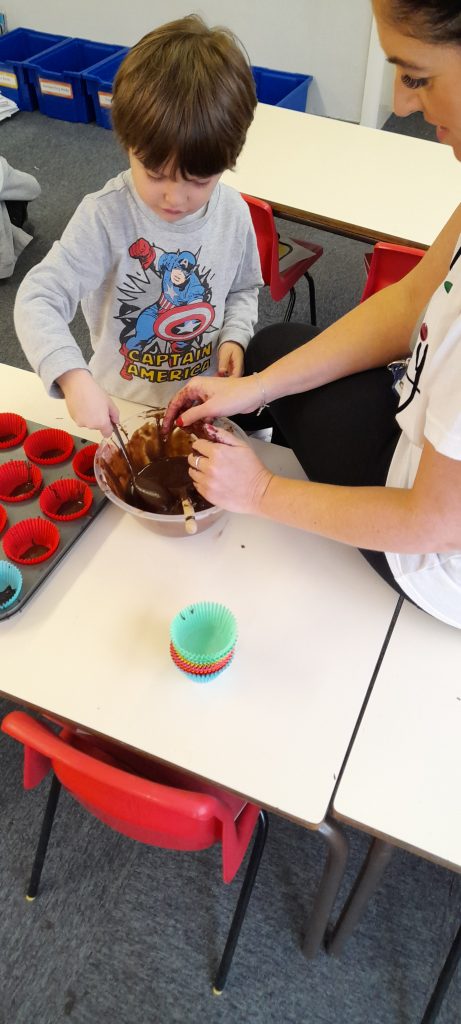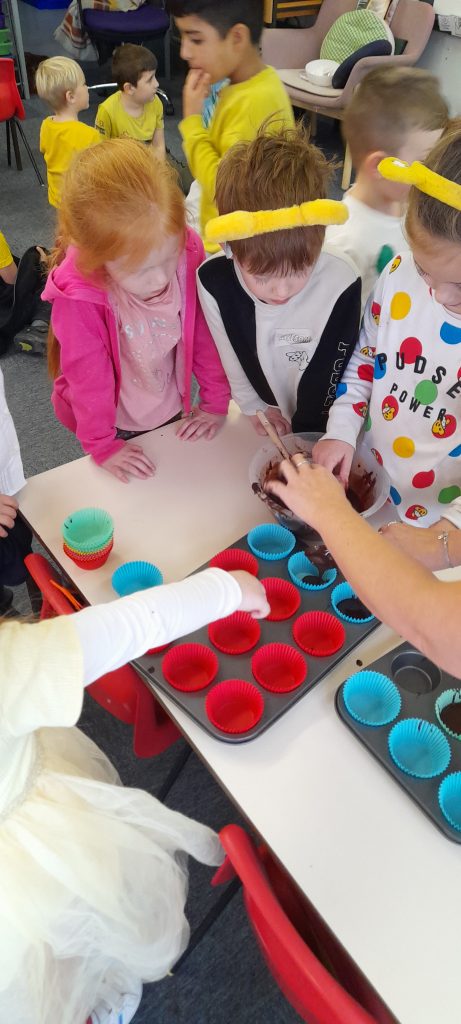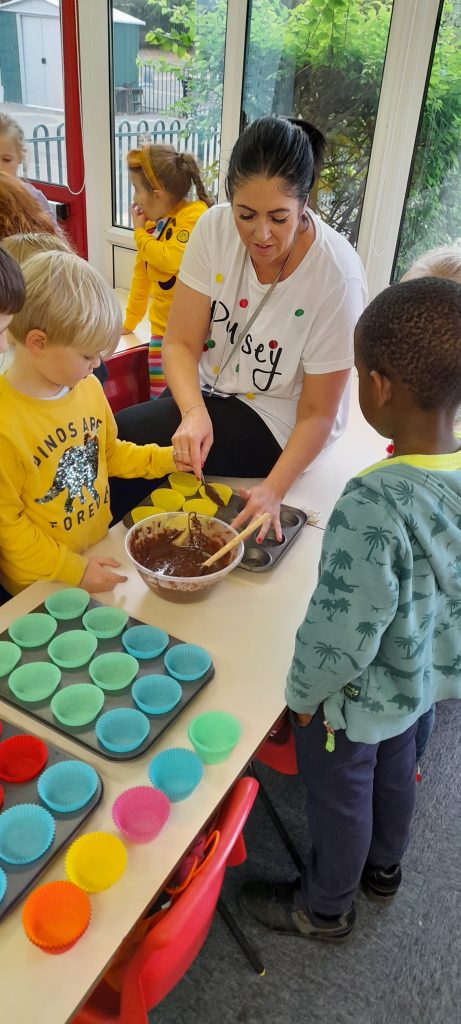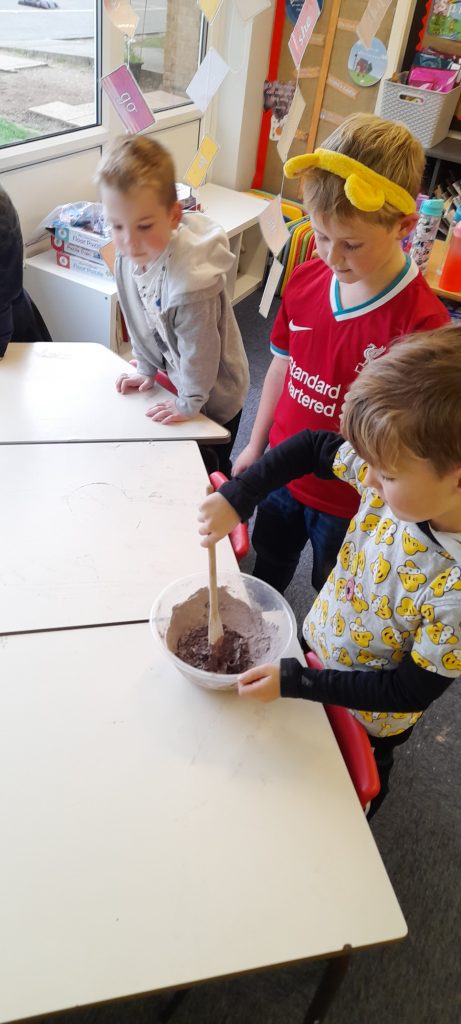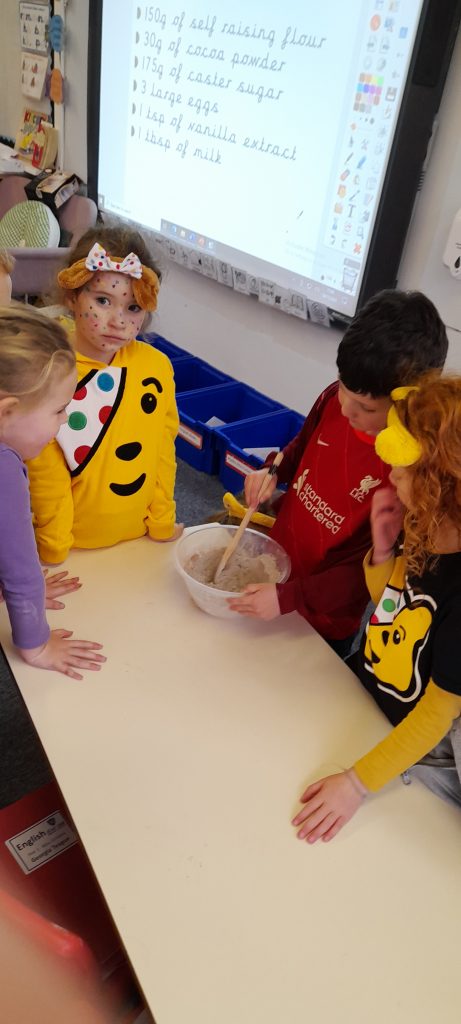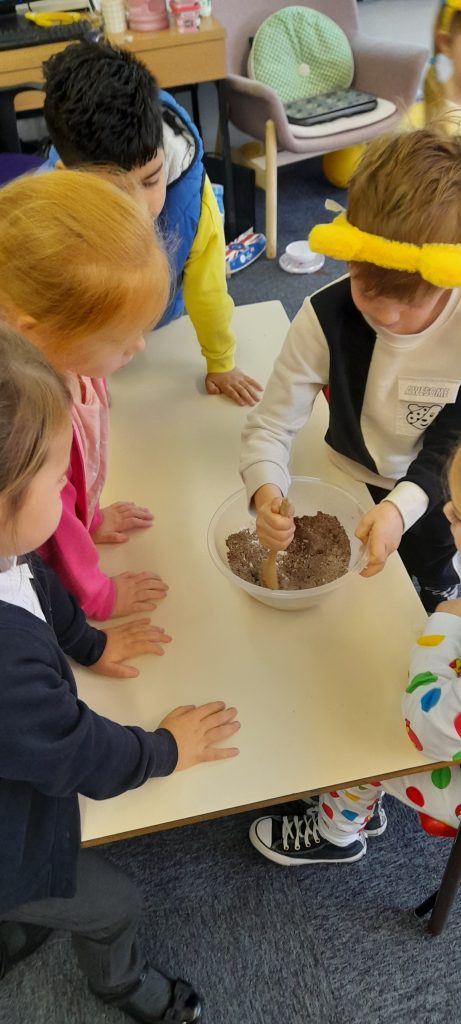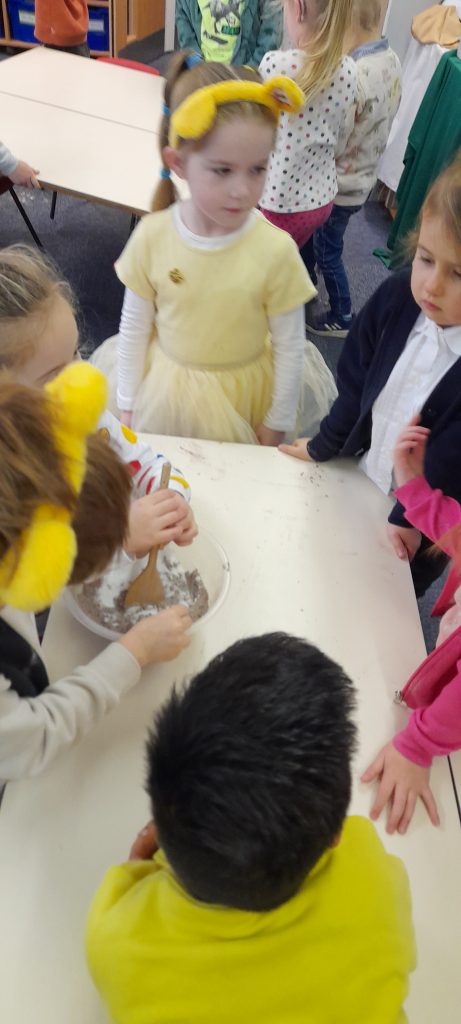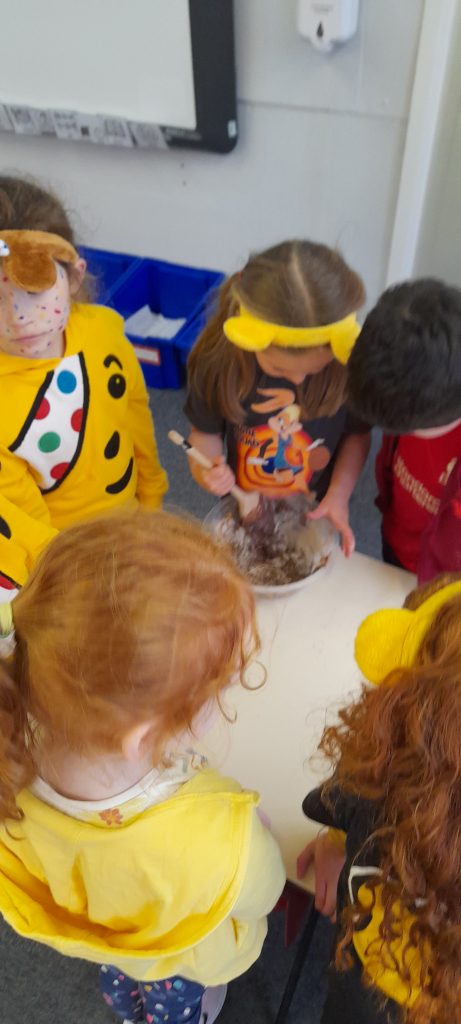 This week the children have a trip out to the cinema to see Paw Patrol the Movie as part of the Into film festival. We will provide the children with a snack and drink. We will leave after the children have eaten their lunch and hope to be back by 3.15 but 3.30 at the latest.
As part of our D&T project we are asking that the children bring in one empty plastic bottle with them by Thursday, it can be any size or shape. If you have more than one please free to send extras in too, these will be gratefully received and used