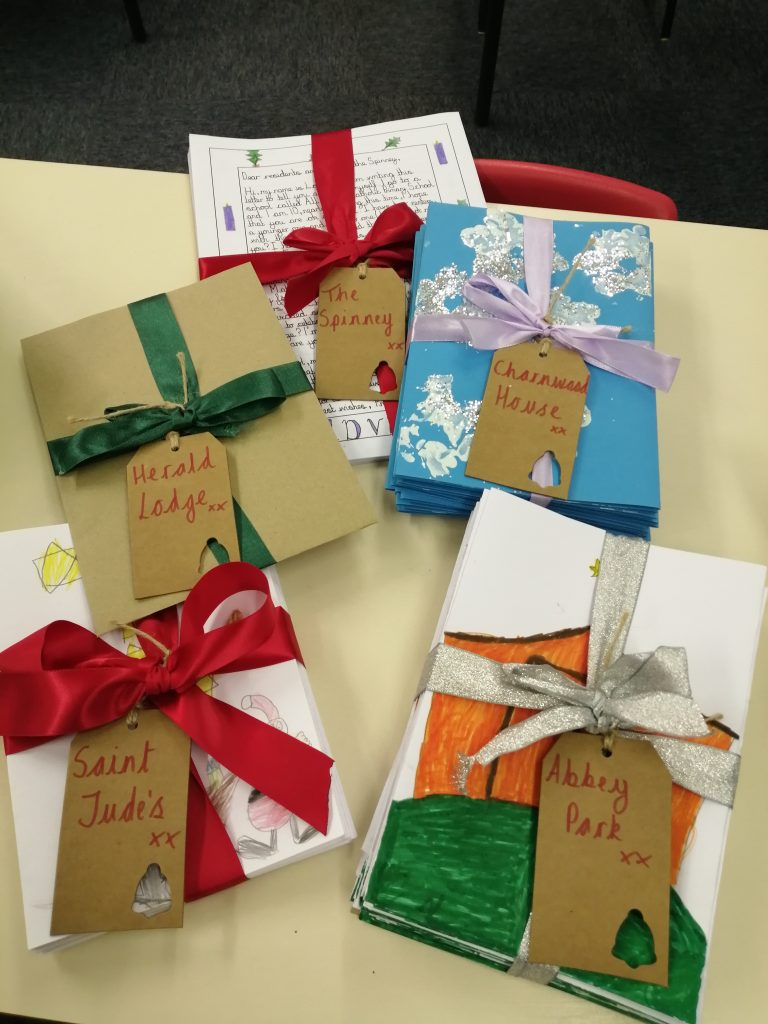 Our Christmas cards and letters have been written ready to send to 6 of our local care homes. We are hoping to put together a little hamper for each care home to give them a special gift and hopefully bring a smile to a face or two but we need your help to do that.
Whether it is a box of mince pies, packet of biscuits, some chocolate treats, shower gel or other toiletries, anything you can donate would be gratefully received to send to these care homes.
Please send any donations in with your children on Friday (11th December) so we can deliver them to the care homes in time for Christmas.
Many Thanks in advance for your support x