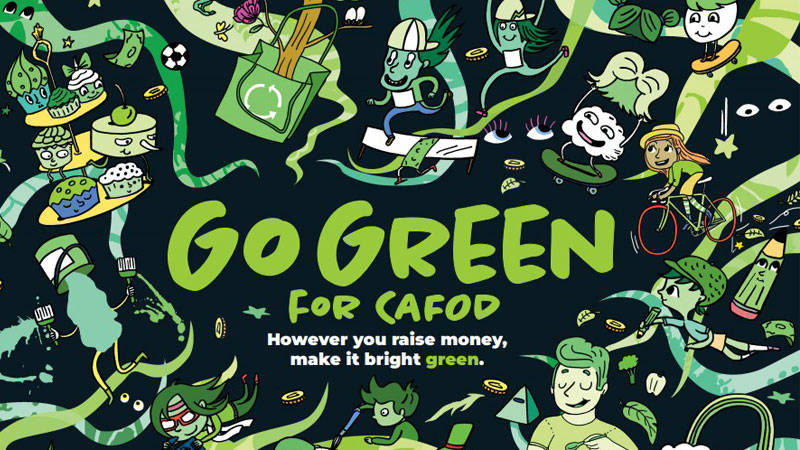 On Friday 1st October 2021 we will be supporting the CAFOD family fast day.
We are asking the children to come in any green clothes they have, fancy dress welcomed, to show our support for the CAFOD appeal.
World leaders are meeting in Glasgow this November for a crucial meeting about the climate crisis and the future of our planet and its people. The Go Green appeal encourages Catholic schools around England and Wales to unite and fundraise to support communities around the world who are protecting the planet.

We are asking for a donation of non-perishable food for our local food bank and a donation to the CAFOD appeal (a suggested donation of £1 per family).
The Coventry food bank urgently need:
-biscuits
-chocolate
-UHT long life milk
-packets of mash
-snacks e.g. cereal bars and crisps
-tinned fruit
-tinned potatoes
-coffee

Thank you in advance for your support.