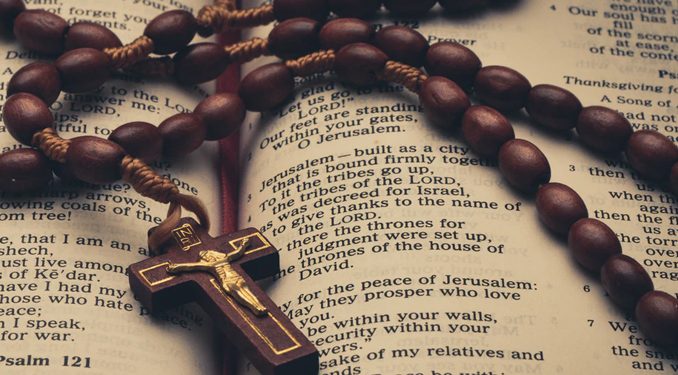 As the month of October draws to a close we shared in a whole school prayer service, via Zoom, to pray the Rosary together.
We reflected on the Luminous Mysteries, meditating on these Mysteries of Light work to bring us a deeper understanding to the life of Jesus. They fill in the spaces for the lesser known areas of the childhood of Jesus and His suffering and death on the cross.
Five brilliant readers from Year Six treated us to the readings of scripture of these five mysteries and the other classes joined in with prayer and reflection.
It was a joy to see all the year groups from Reception through to Year Six sharing in such a special prayer.