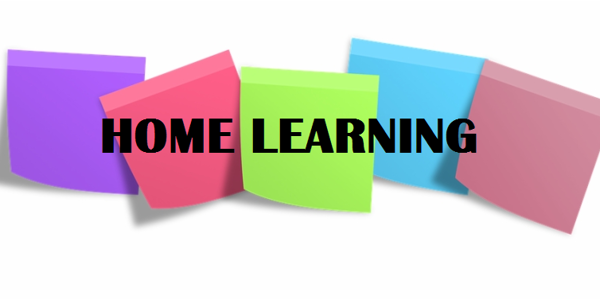 Welcome to the Reception class 'Home Learning' page.
Below you will find folders for each of the weeks that the school remains closed. Clicking on one of the links will take you to the appropriate GoogleDrive folder where you will find the 'Weekly Instructions' file and other documents that the class teacher has uploaded. On the cover of the exercise book that your child has brought home, you should find a code that consists of a letter and a two-digit number (e.g. J14). Where teachers would like individual or groups of pupils to complete specific tasks, they will use these codes within the weekly instructions to direct children to specific work.
Should you need to make contact with your child's class teacher, please do so via email. Please also copy into the email either Mrs Quinn ([email protected]) or Mr Cooke ([email protected]) so that if the class teacher is unable to respond,a member of the school's leadership team can get back to you. Will will endeavor to respond to emails within 24 hours.
Class teacher email: [email protected]
Home Learning  – Week beginning 11th January 2021
Reception Home Learning  
Hello
I hope you are all safe and well and that the activities last week were easy to follow.  Please do not worry about emailing me if you need any more guidance on the activities for the week. I will be placing the learning under each area of learning and these can be completed as you choose throughout the week.
Remember that the children are grouped 1, 2, and 3.  Some of the activities are for all groups, some for one group and others differentiated.
Communication and Language.
Groups 2 and 1
Play I spy.  Explain how you play and then model the first sound for your child.  Choose something that is easy for the first try.  Encourage your children to ask questions for clues rather than just providing one word answers. After a few turns ask your child to have a turn.  If knowing what sounds words begin with is a little too difficult then use the game below.
Group 3
Play I Spy but use colours.  Choose an object in the room and say I Spy with my little eye something that is the colour……….
Writing/Reading/Phonics  
Group 2/1
.Find the high frequency words in the pack.  We are going to practise reading and writing these weekly.
This week please work on the first 5 on the sheet. I would suggest that you write them larger on a sheet of paper and first work on reading them.  Later in the week after looking closely at each word ask you child to have a go at writing them.
Group 3 Read the first 5 words on the sheet.
All Groups Complete the Phase 2 pictures and captions matching activity week 2
Daily Phonics All Groups
Please sign onto the Phonics Play site.  It is being provided free by using log in  : Jan21
and home.
In school we use the Letters and Sounds scheme to teach phonics. The games on this site we use in school and you can change the phonemes (sounds) you need to cover. The parent's page also covers some guidance on how phonemes are taught.
This week sign in and then go to resources and then Phase 2. Click on flash cards speed trial.  The children like to see if they can beat their last score.
Please feel free to play any of the other games on the site in Phase 2.
Weekly
Group 1 practise writing whole name using your name card.  Group 2 practise writing your name without your name card and on the lines in the book.  Group 3 practise writing your first name using your name card.
Reading
Please continue reading the books sent home.  Checking children's understanding of what they have read.
Sign onto Oxford Owl.
All Groups read and complete the activities for Can You See Me?  Group 2 Also read and complete the activities for Jack. The sounds in this book will be fairly new to your child so they may need a little more help completing this.
Mathematics  All Groups
We are looking at making 5 and also exploring zero. Please sign into White Rose maths.com early years. The Alive in 5 week 2.  The site continues video clips and follow up activities to help understand 5 and also explores zero.
During the week find different ways for your child to count out 5.  Can they see that 1 and 4 make 5, 2 and 3 also make 5 etc.
Group 2
Start to introduce + and = into the language.
Use a piece of paper with a space then + and space and then = use the numbers to 5 to place into the spaces to make the number sentence.   Can your child copy the number sentence?  Words to use: add addition makes plus together equals total
Physical
Sign into either Joe Wicks or Andy's Wild Workout.
Complete cutting lines sheet from pack.
Use a pencil the complete the curly caterpillar sheet.
On the internet type in Dough disco –Down in the Jungle and let your child use the play dough to exercise their fingers.  LETS GO TO THE NEW DOUGH DISCO is another good exercise for fingers site.
Group 2 once a week Group 1 3 times a week  Group 3 daily.
Understanding the World/|Pshe
Use the Twinkl website to explain via their power point about our 5 senses.
This week we are going to be looking at our sense of sight. Talk about how useful our eyes are, how we look after them, why some people need to where glasses etc.  Play some games to show how we need our eyes.  Place a blindfold around your child and ask them to walk across the room to the door.( some risk assessment needed!) Can they see how hard that is to do without their sight?  Put a drink or a treat in front of them and ask them to try to drink/eat them?
Place some objects in a bag without your child seeing.  Can they put their hand into the bag and tell you what they feel?  Do they realise that it is harder without being able to see the object?
Put a piece of paper in front of your blindfolded child. Ask them to try to write their name.
Group 2/1 Discuss ways in which people have help when they vision problems and how these help people live their lives. (Thinking about braille sounds/books, sticks, guide dogs)
RE All Groups.
We have starting to think about our place in the Church Community.  To help the children understand this we are starting with thinking about our family and our place in it.  Can you talk about your family and how it is made up. Discuss immediate family and then extended.  Can your child draw a picture of their family.
Group 2 label your family picture.
Thank you